ProfitWell combines world-class subscription analytics and tools that fuel your growth.
Know the pulse of your growth.
Use ProfitWell's in-depth financial metrics to track your growth, understand your churn, and uncover where to optimize.
Learn more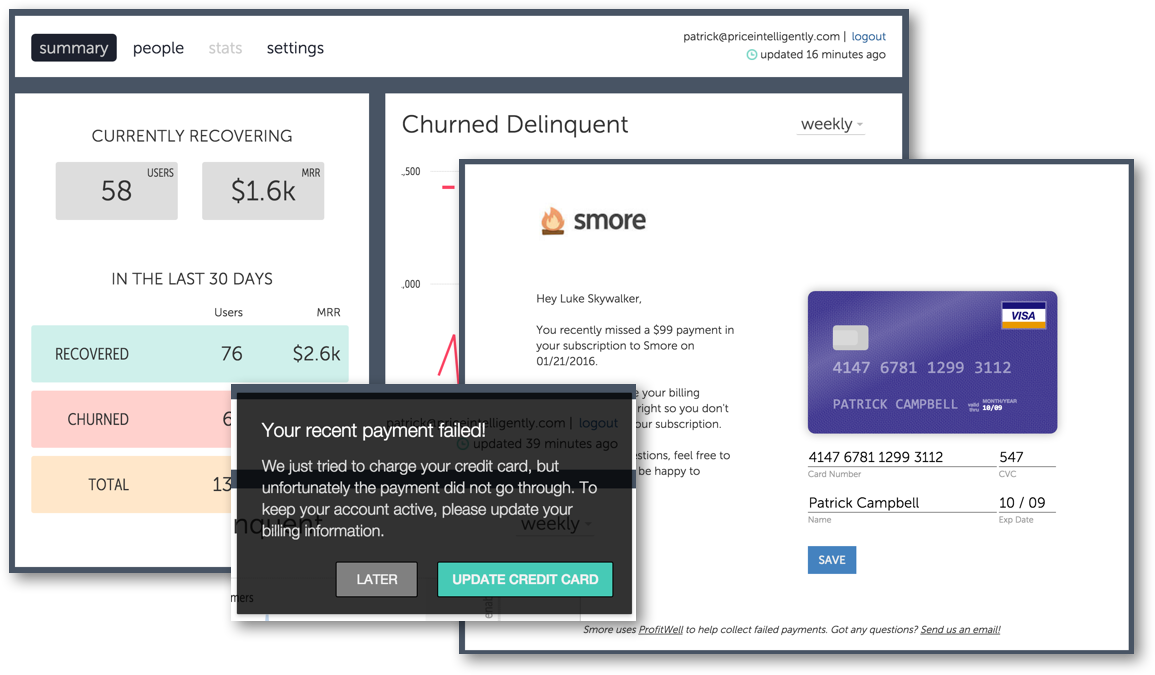 Reduce churn with 1 click.
Reduce churn through ProfitWell's Retain™ that systematically works automatically to boost your retention.
Learn more